Future litters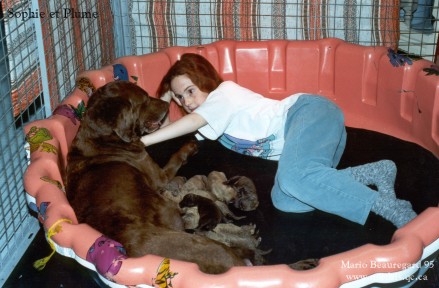 Nordais Chesapeakes only produces a limited number of puppies, usually one litter a year. We emphasize the quality of our pups.
We strive to produce a balanced dog: temperament, working abilities, conformation and soundness are all important.
We only breed females that have hips, elbows and eyes health clearances. With the recent advances in genetic testing, there are new challenges facing the breeders, and we are paying close attention to DM and EIC issues.
Our females must also have excellent temperament and unquestionable working abilities. We select the best males available in the U-S and Canada.
Next litter will be in Fall 2021